When it comes to the design of your building, it's important to consider how you intend to use it and whether its location will be permanent. While often overlooked, portable fabric buildings have been increasing in popularity over the years. Their versatility and adaptability allow them to be utilized in ways that permanent structures cannot, while still maintaining a reliable structure.
Let's explore some of the reasons why you should consider choosing a portable fabric building for your next build.
4 Benefits of Portable Fabric Buildings
Easily Relocatable
By investing in a portable fabric building, you do not have to commit yourself to a single location. Instead, you can bring your building with you to maximize its usefulness and availability, such as moving it from one job site to another.
Alternatively, this style of building is perfect for those who may only need a structure seasonally or for certain events. When it's not in use, you can simply store your portable fabric building until it's needed again, allowing you to still work with the land space that it normally occupies.
Easy Assembly
From a structural standpoint, there are fewer elements to be considered. With a permanent, non-fabric building, there are several more steps to constructing the roof alone, from the framing all the way to the shingles.
However, a fabric building is constructed in considerably fewer steps. Once you have the truss frame ready, you only have to worry about securing the fabric.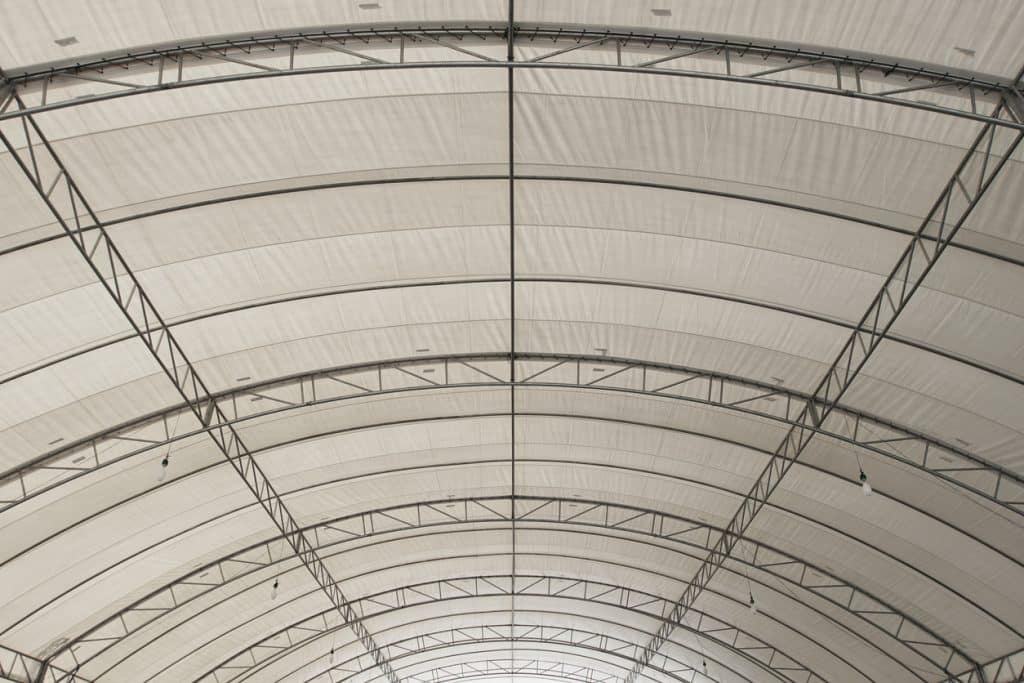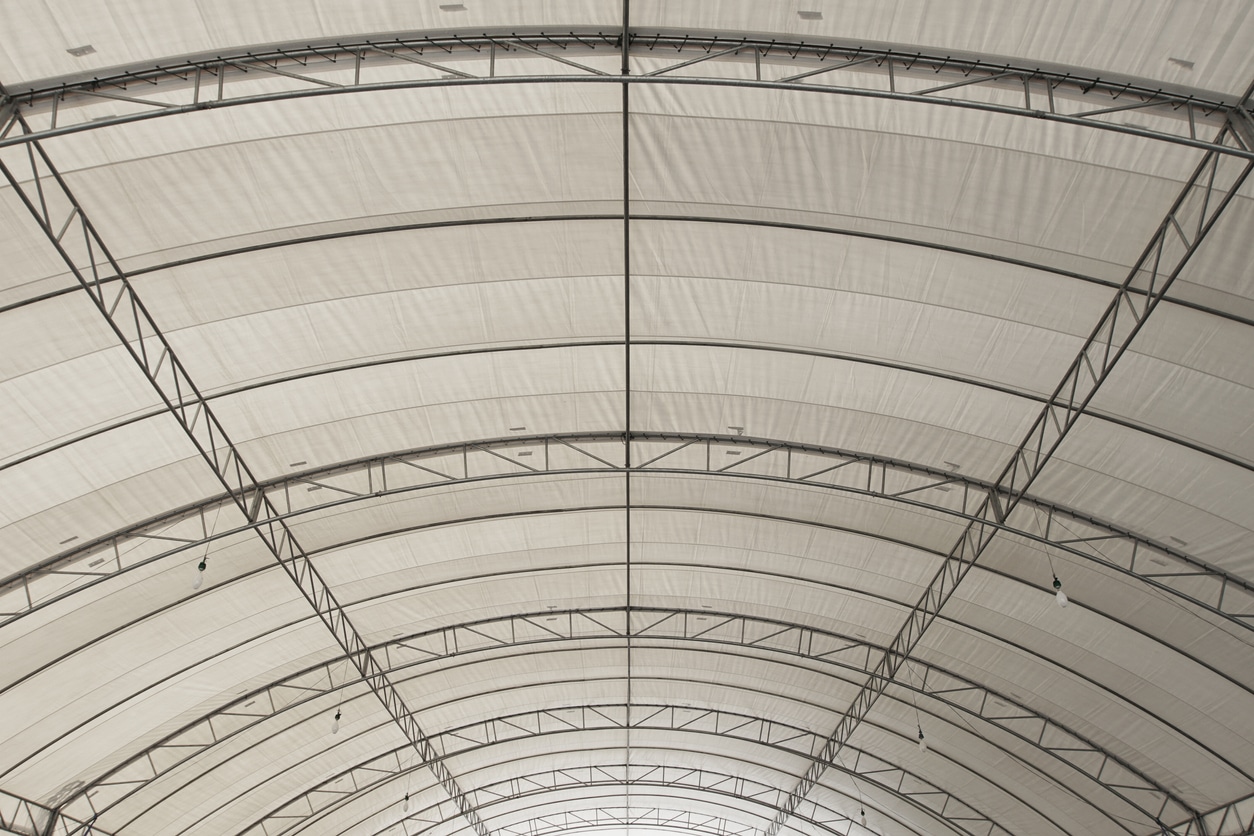 Easy assembly means an easy disassembly, which is perfect when considering its portability. You will save time and money when it comes to taking down your fabric building and reconstructing it in a new location.
Multi-purpose
It's important to note that you can definitely customize your portable fabric building to suit your needs. However, at the end of the day, fabric buildings are essentially one large space, rather than being divided up into smaller rooms. Therefore, it's fairly easy to alter its use if you find your business or lifestyle changing. This allows your building to grow with you and be whatever you need it to be.
Bright Interior
One of the most visually appealing and cost-effective elements of a portable fabric building is that it naturally offers a bright, sunlit interior with a clear span frame. As a result, not only can you save money on lighting, but window maintenance is a thing of the past.
Portable fabric buildings are the perfect option for someone looking for a structure that can be manipulated and moved on a whim while still being durable and sturdy. Always feel free to consult with a professional to help determine whether portable fabric buildings will best suit your needs.
With over 20 years of industry experience, Coverco Buildings is the team you can trust when it comes to fabric and steel structures. We offer versatile solutions by providing economical and customized pre-designed buildings for the oil & gas, agricultural, mining, and recreational industries. Our superior engineering is what separates us from the rest, as we emphasize structural integrity, guaranteeing that our buildings can stand against all sorts of terrain and weather changes. With 50-year warranties, we offer you the best service in Ontario, Calgary, and Regina. Call us on 855-931-8600 today.