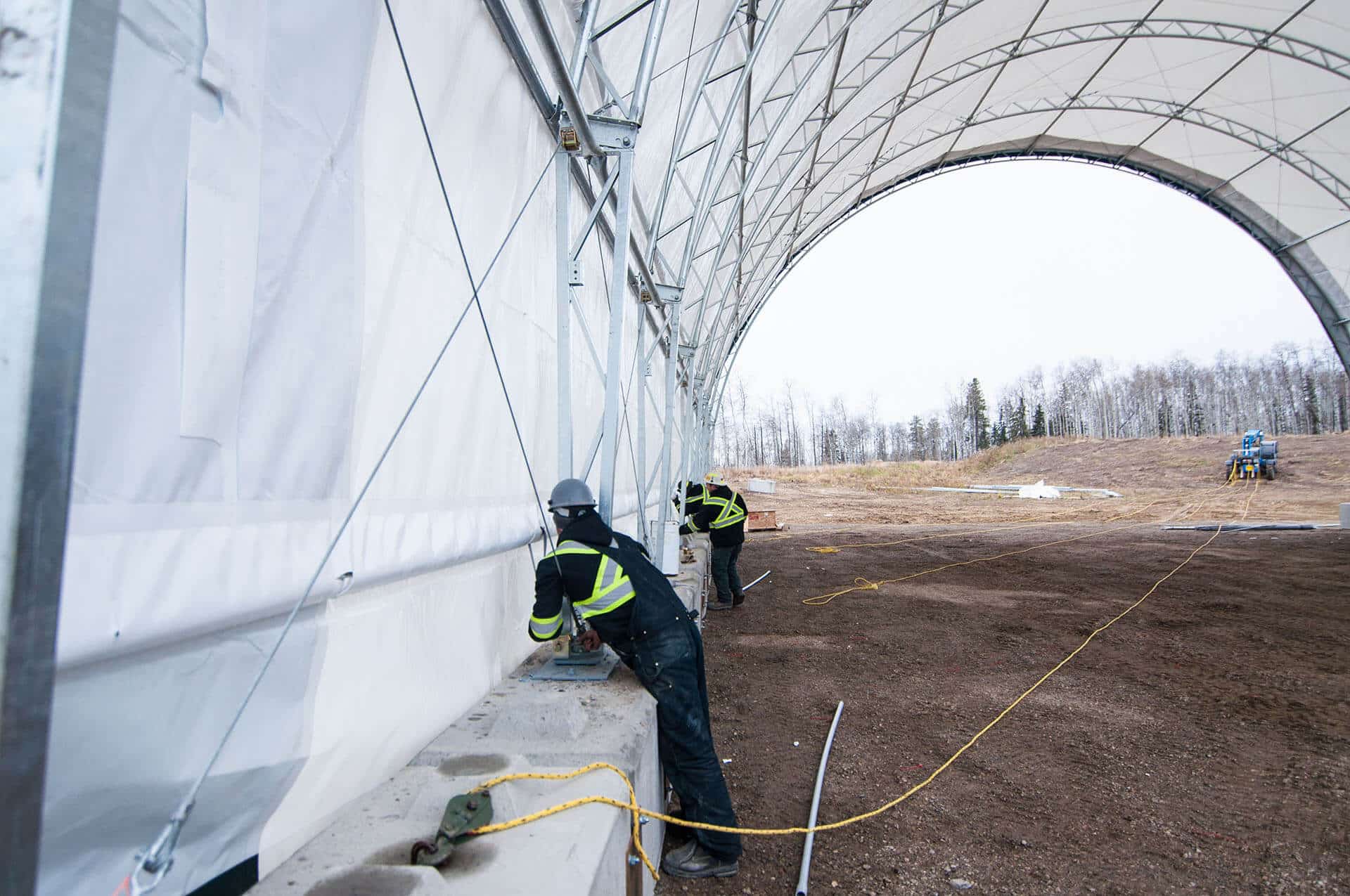 We perform professionals installations of all of our buildings. Our in-house crews are specially trained and experienced to offer reliable and efficient project execution, and we are always on-time and within budget. If you require a fabric structure for personal or small-business use, we will travel to your site and take care of the entire process, start to finish. If you have a team of installers within your company, our crew will work alongside them to ensure the best possible outcome.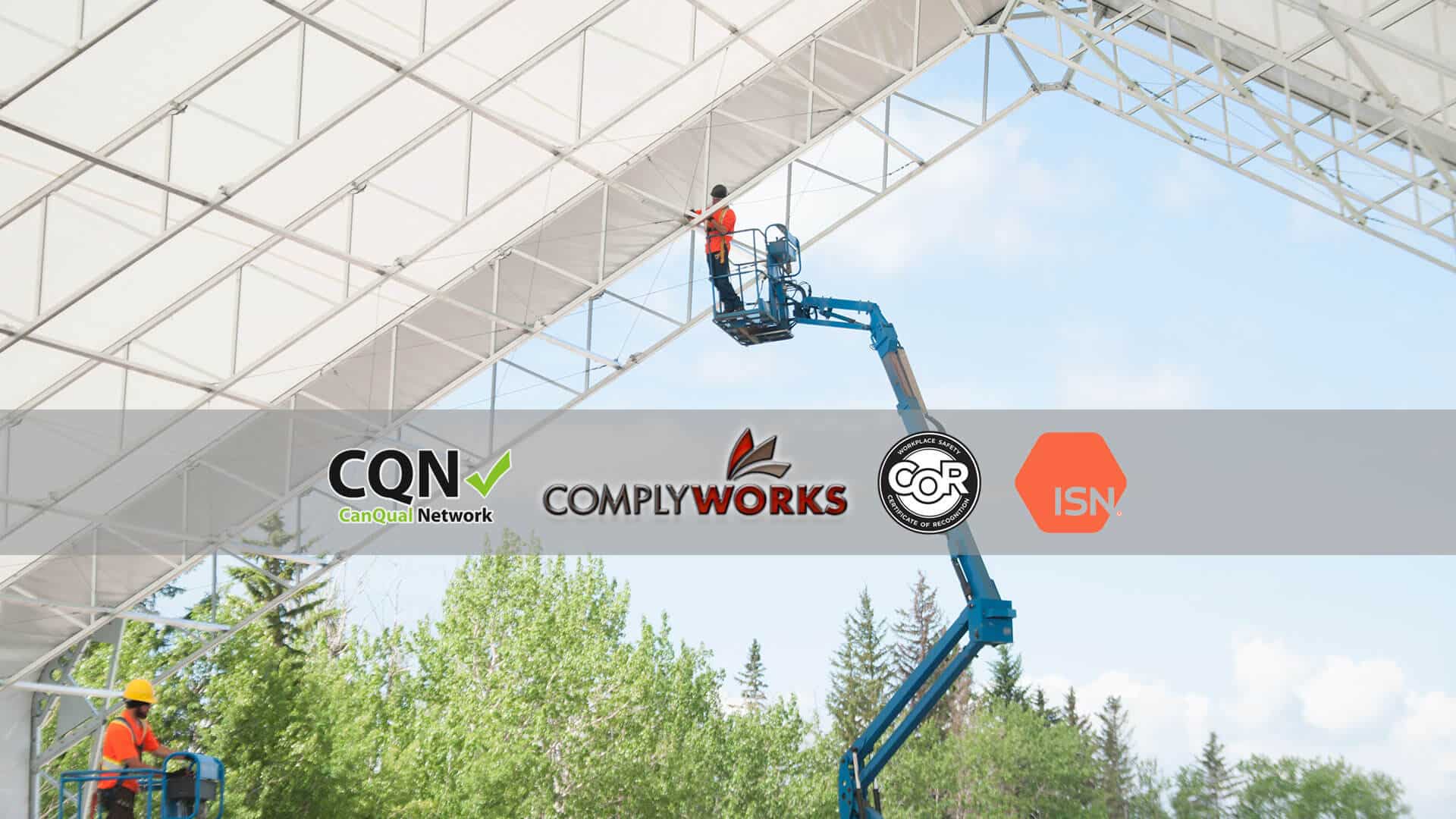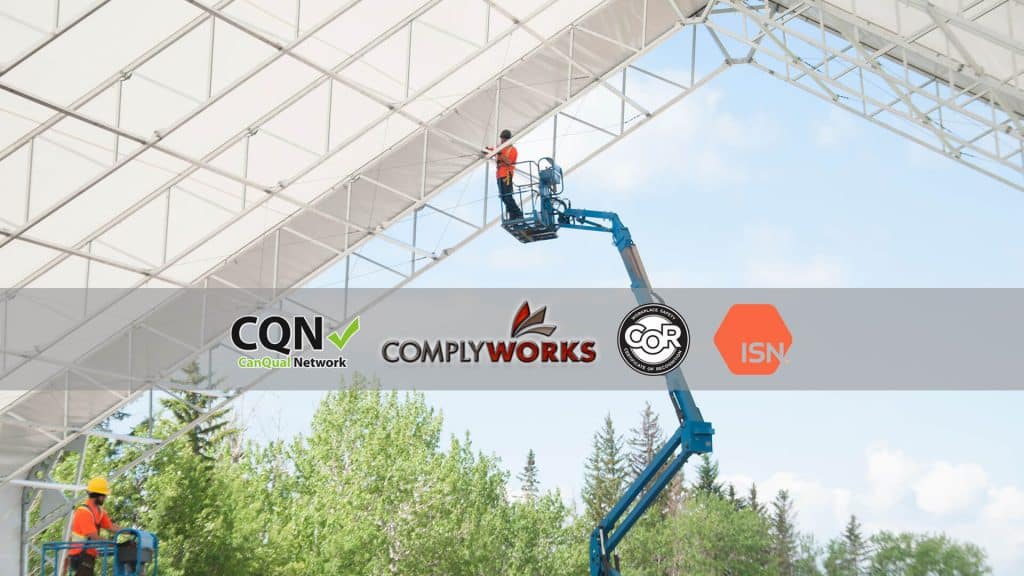 At Coverco Buildings, safety always comes first. No project commences until we implement a full, site-specific safety plan. Our safety professionals will also work with you and your team to create and implement safety strategies that are specific to your project's particular needs and characteristics. We also perform building and foundation inspections to ensure the safety of the structure, post-installation.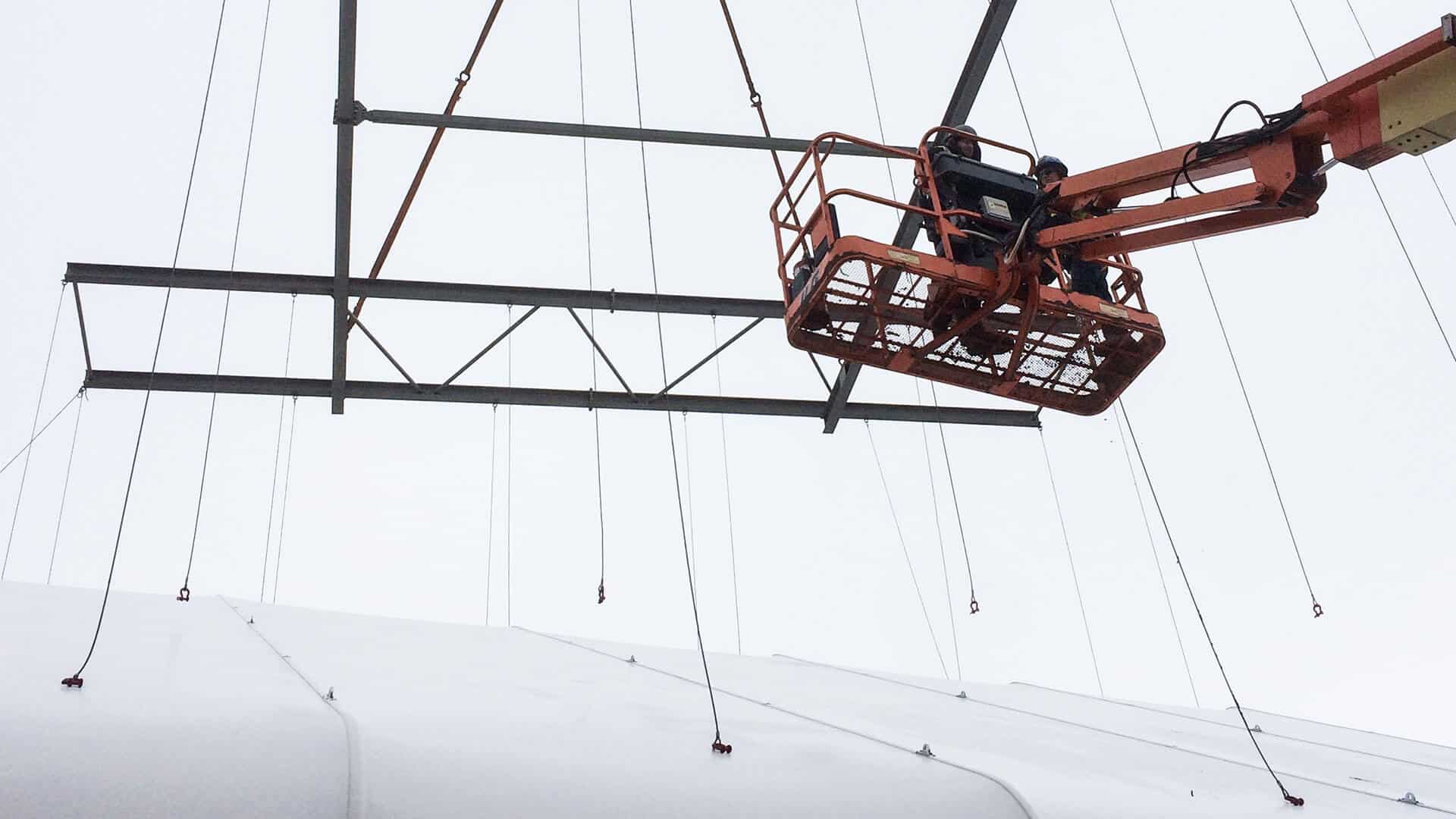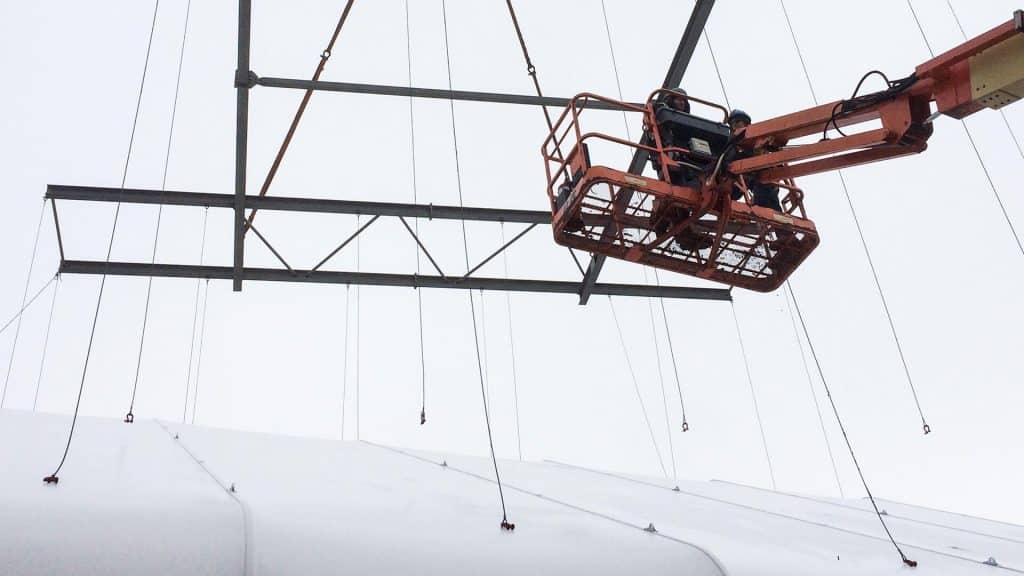 We perform maintenance and repairs as part of our commitment to ongoing service. We have the expertise and tools necessary to perform cover replacements and repairs. We can visit you on-site or provide remote assistance, depending on the extent of the damage and repairs needed. Our fabric covers last for decades, but we can replace the fabric at any time to increase natural light or accommodate a transition of functionality.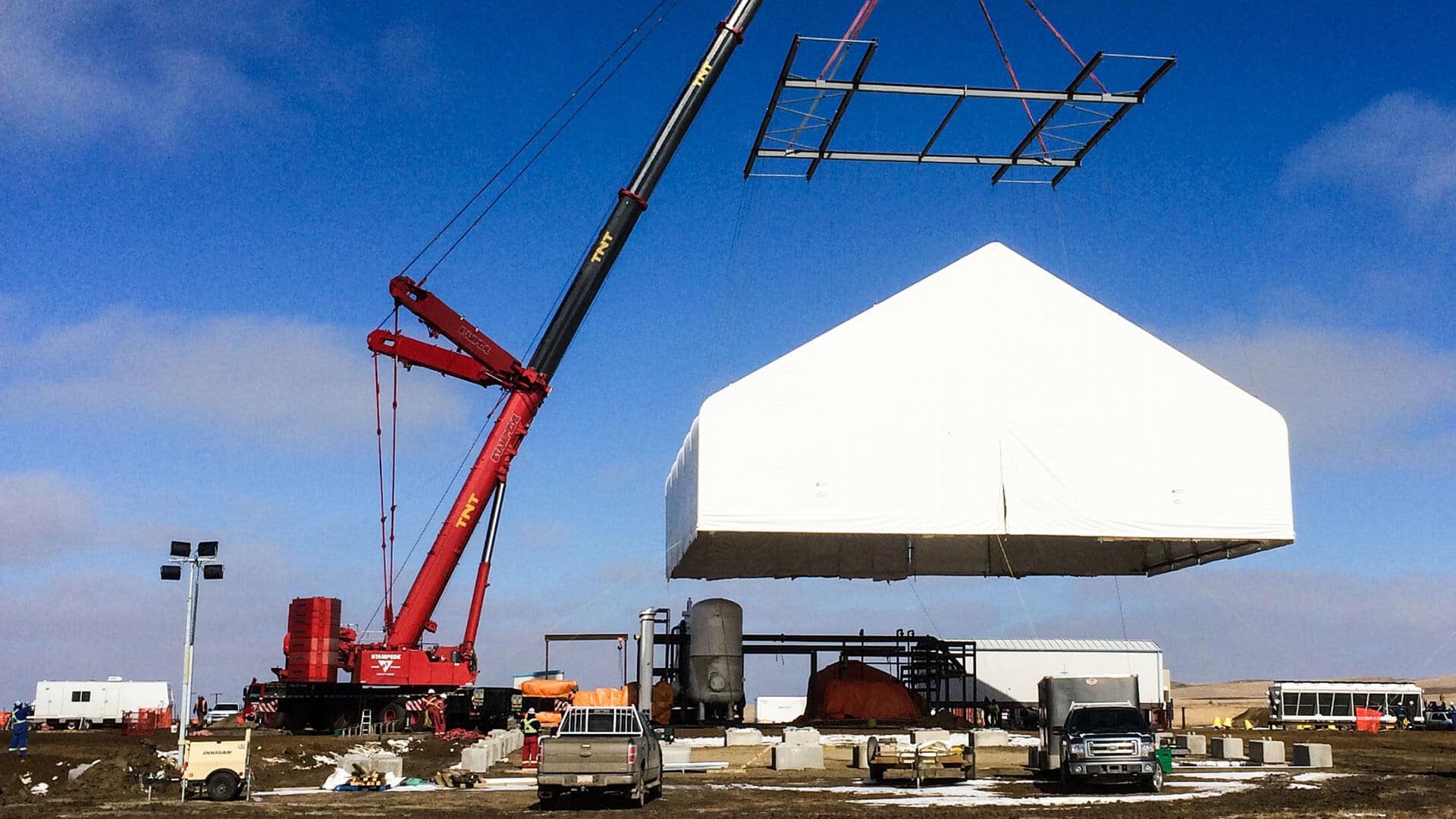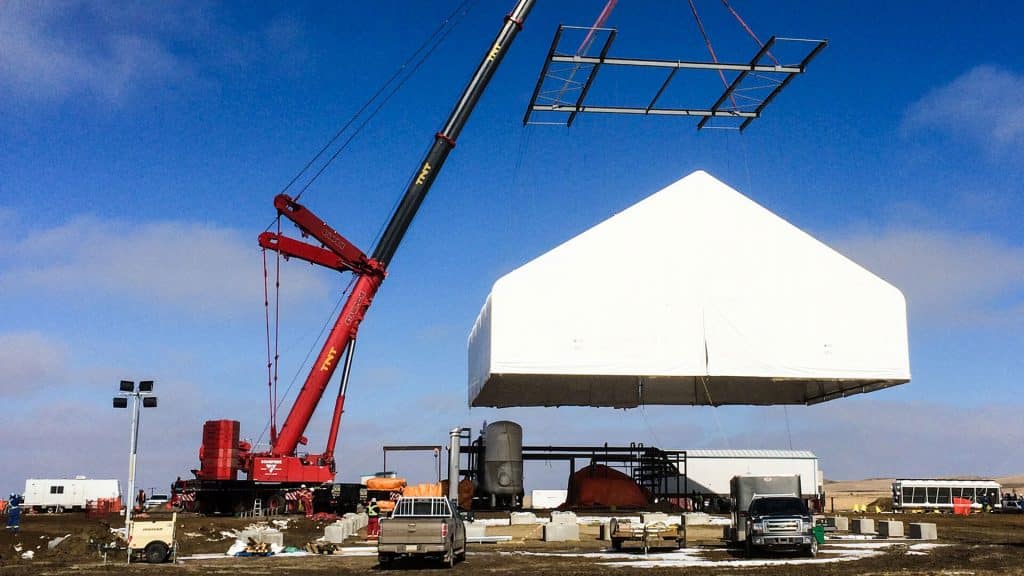 It's important to us that we meet all deadlines and exceed your expectations. We will develop a plan for your project that is S.M.A.R.T. (Specific, Measureable, Attainable, Relevant, and Timely). Splitting your project into specifically assigned tasks helps us to build a road map that allows us to track progress, and ensure we meet all project objectives, including time and budget.
All of our buildings are built to be permanent structures, but also offer the convenient ability to be relocated. Talk to us about our foundation solutions. Depending on your building needs, we can recommend a structural foundation that will fit your building, location, and permit requirements. Choose from precast concrete walls, screw anchors, concrete slabs, piers or blocks, wooden posts, or sea containers.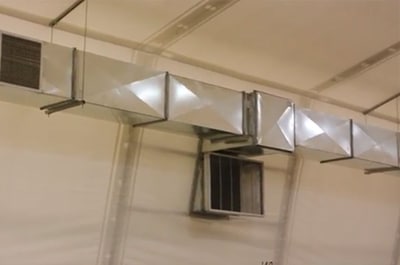 HVAC and electrical systems are crucial components of any complete building system. Adequate ventilation is essential to the health of employees and livestock, but requirements may vary based on your industry. We offer environmentally friendly solutions, allowing you to heat and light your building in the most efficient way possible. Talk to us about radiant heat and tube ventilation, high bay lighting, panel distribution, passive and active wall vents, LED lighting, electric door openers, forced make-up air units, and air handling units.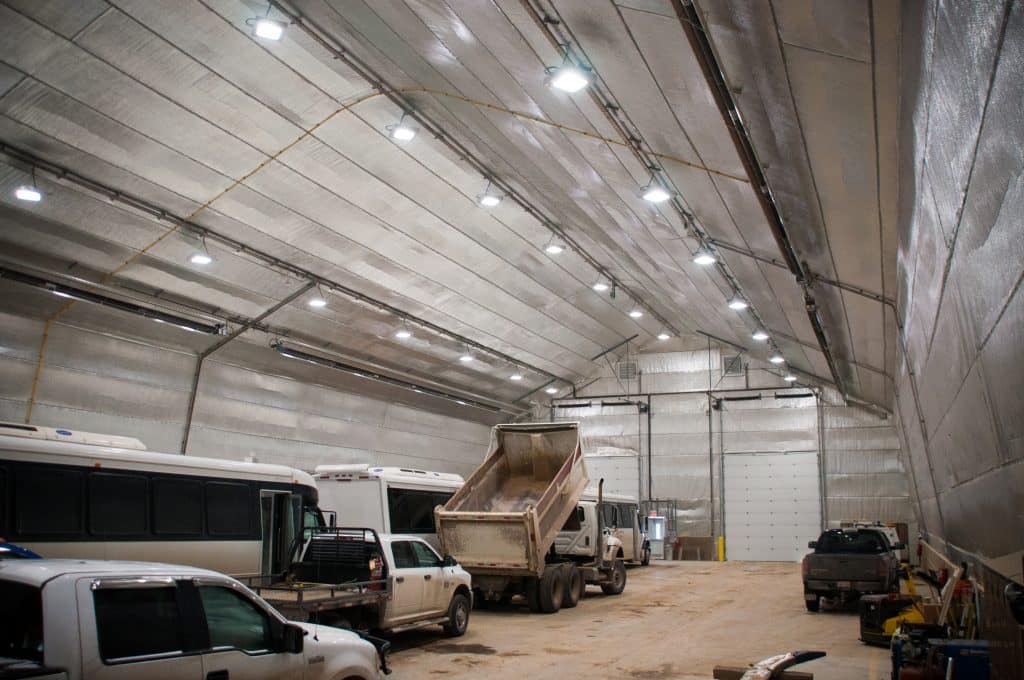 In Canada's harsh climate, you need a building that is insulated. Even if your building is merely for storage, insulation will keep your equipment safe and protected. We offer several insulating products, including spray foam, FR foil insulation, and R20/30 panels. These insulation materials will help to create an ideal indoor environment for any function; the type of material you need will differ based on your industry and building use.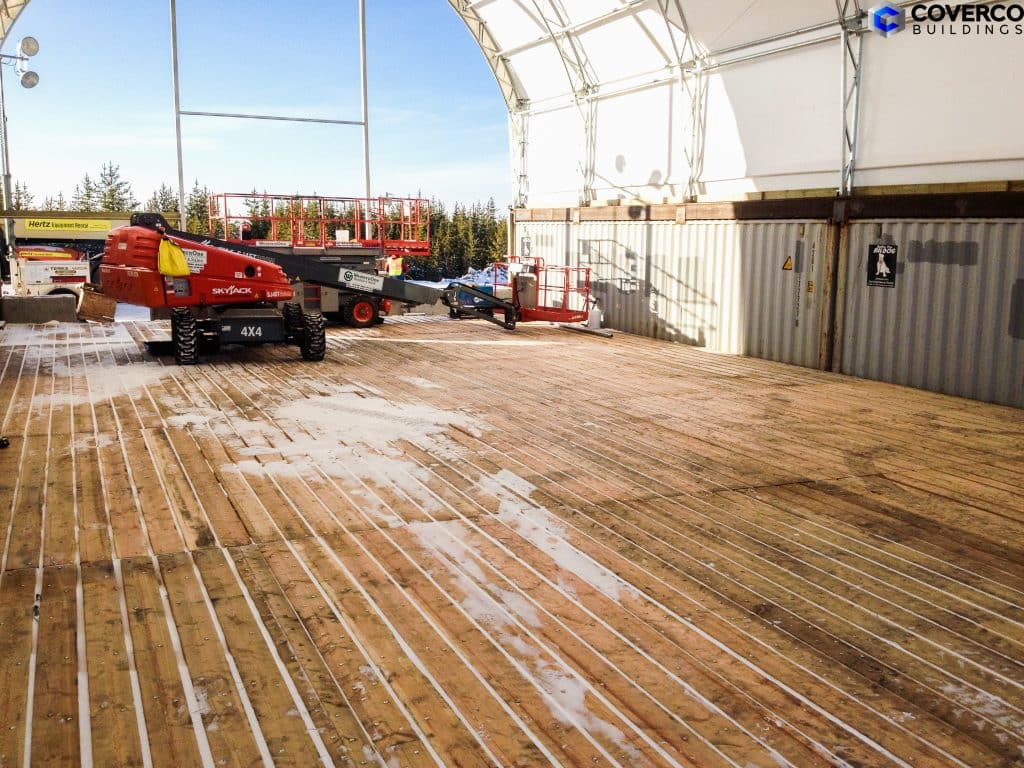 As with practically every aspect of your fabric structure, the floors of your building are customizable. At Coverco Buildings, we have several floor options. Choose from rig/access mat flooring, concrete slabs, or rubberized flooring. Each option has characteristics that may be better suited to one industry over another. We can make suggestions based on your building's intended use.
We Take Care of Everything 

Qualified Professionals
At Coverco, you have the opportunity to work with a trained team of professionals. With decades of experience, we adhere to industry standards to ensure safety and quality are the priority.

Sophisticated Solutions
We only work with the best manufacturers in the country to provide turnkey solutions for fabric covered and steel buildings. Our dedication to structural integrity helps us stand out from the rest.

Full Project Management
We offer full project management to ensure your project stays on track, and you are kept up to date with any changes. We also foster open lines of communication with our clients.

Exceptional Execution
Because we are a solution-driven company, we aren't satisfied until the execution of every project is flawless and our clients are satisfied. We ensure a smooth and easy process.
Start Working With the Best
"Knowledgeable and experienced in what they do. We are proud to be a long-time supplier and partner for Coverco Buildings."
"Best company I have ever done business with. Keep up the great work!"
"The best of the best. Highly recommended. You won't be disappointed."
"The Coverco Buildings team is knowledgeable and quality-focused. Their integrity is easy to see when you deal with them. Highly recommended."