Our Coal Storage Buildings Are Customizable to Your Needs
One of the best things about working with Coverco is our easily customizable solutions for buildings in the oil and gas, and mining and coal storage industries. Our slightly more durable pre-engineered steel buildings are incredibly versatile, allowing opportunities for on-site office space, additional rooms, and a more permanent solution. Fabric buildings, on the other hand, are an excellent option if you need to relocate or if you require a more open space for vehicles to maneuver and drop-off or pick-up loads. At Coverco, we have the most ideal and cost-effective solutions for mining sites, storage buildings, and processing facilities. Request a quote from us today!
Find the Right Building Solution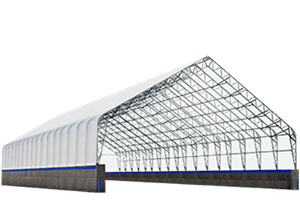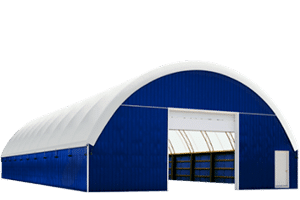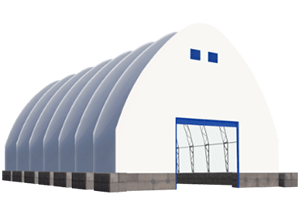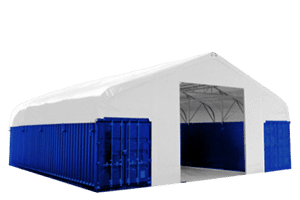 Steel Series
Steel Building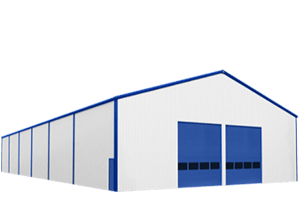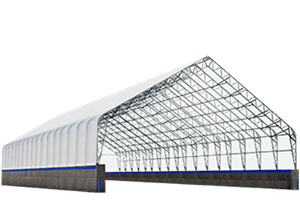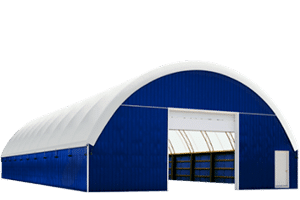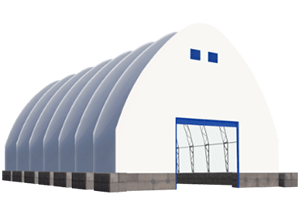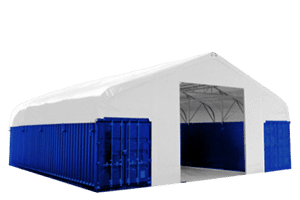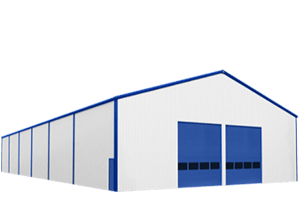 Coverco Buildings Are the Epitome of Ingenuity and Durability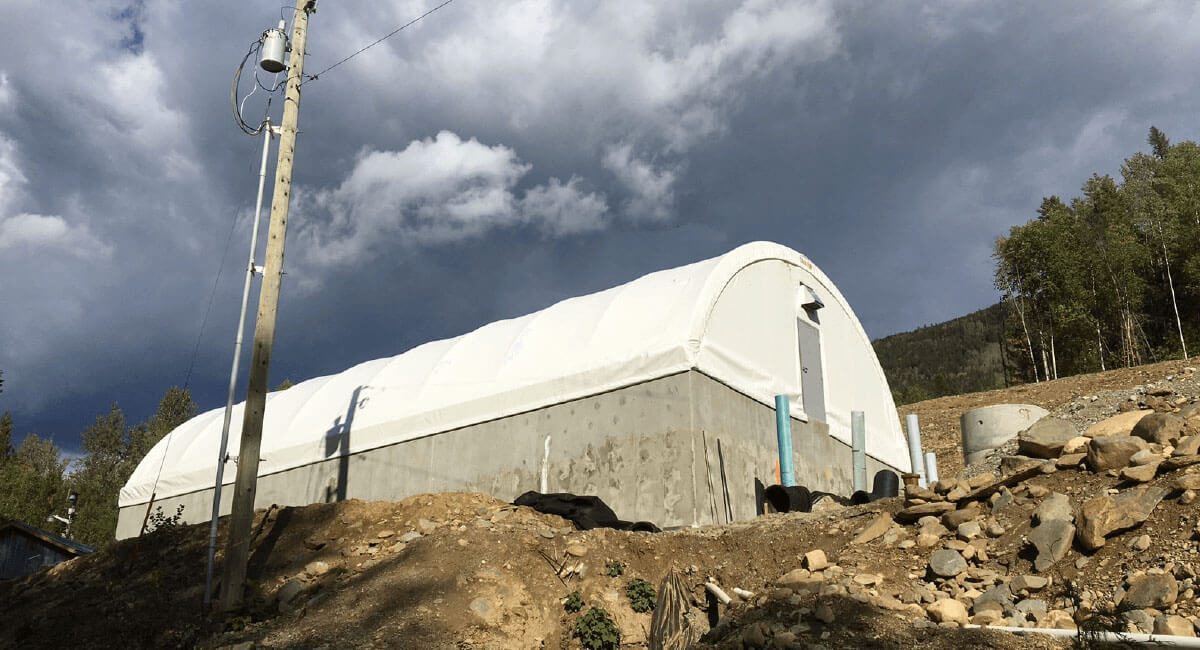 The Most Durable Coal Storage Buildings in Alberta & Saskatchewan
We offer several designs of fabric and pre-engineered steel buildings, all of which are customizable to your needs in the coal and mining industry. As with our other structures, such as sand and salt storage buildings, coal storage buildings feature hot-dip galvanized steel frame trusses that add durability to the building and offer protection from the elements. We know that safety is always on your list of top priorities, which is why we have specifically engineered structures that minimize health risks and adhere to all safety codes and standards.
In addition to ensuring the long-term safety of your building through site and building inspections, we also perform ongoing maintenance and repairs so that your building remains in excellent shape. When it comes to customizing your building to meet certain needs, you can talk to us about our different options for foundations, insulations, HVAC systems, and more. Coverco Buildings is a long-standing leader in the industry, and our solution-based approach, paired with the superior engineering of our products, makes us the best option for steel and fabric buildings in Alberta and Saskatchewan.
Everything You Need in a Mining & Coal Storage Structure
Our highly trained engineers have spent years designing, building, and refining the strongest, safest, and most reliable structures for the mining industry. With safety at the forefront and functionality being the end goal, we're confident our fabric and steel structures have everything you need in a coal storage building. In Canada, structures must provide adequate protection from the elements, including rain, snow, and wind, but they also need proper ventilation. The shape of our buildings allows for optimal air volume and customizable ventilation systems while maintaining an airtight space to prevent the leakage of any harmful substances into the environment. At Coverco, we carry the best coal storage buildings in Alberta and Saskatchewan.
"Knowledgeable and experienced in what they do. We are proud to be a long-time supplier and partner for Coverco Buildings."
"Best company I have ever done business with. Keep up the great work!"
"The best of the best. Highly recommended. You won't be disappointed."
"The Coverco Buildings team is knowledgeable and quality-focused. Their integrity is easy to see when you deal with them. Highly recommended."