What is a Pre-Engineered Steel Building?
A pre-engineered steel building differs from a conventional steel building in that certain elements are pre-fabricated and delivered to the site upon installation versus elements that are constructed on-site. This differentiation leads to several benefits of our steel buildings, including faster construction and installation, lower energy costs, minimal maintenance requirements, and expandable elements. Our well-engineered and quality manufactured steel framed buildings yield an even more attractive outward appearance than a traditional building at a fraction of the cost. The structures are incredibly versatile and may accommodate everything from office space to a wide-open recreation area. At Coverco Buildings, we are experts in coverall buildings and pre-engineered steel structures. 
Why Choose a Steel Building?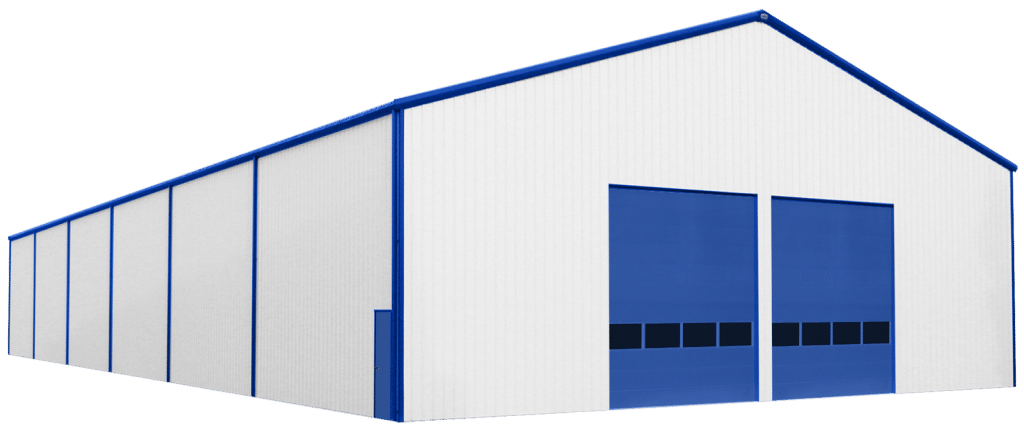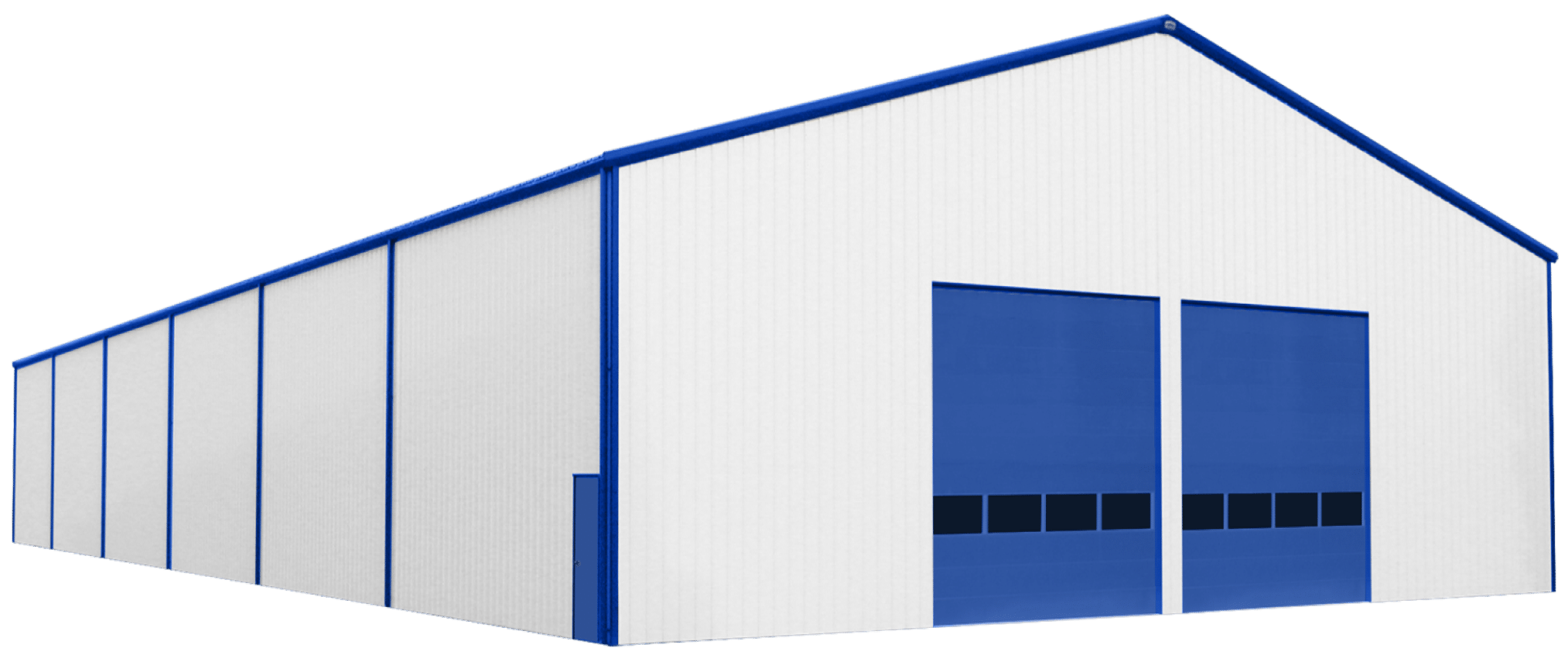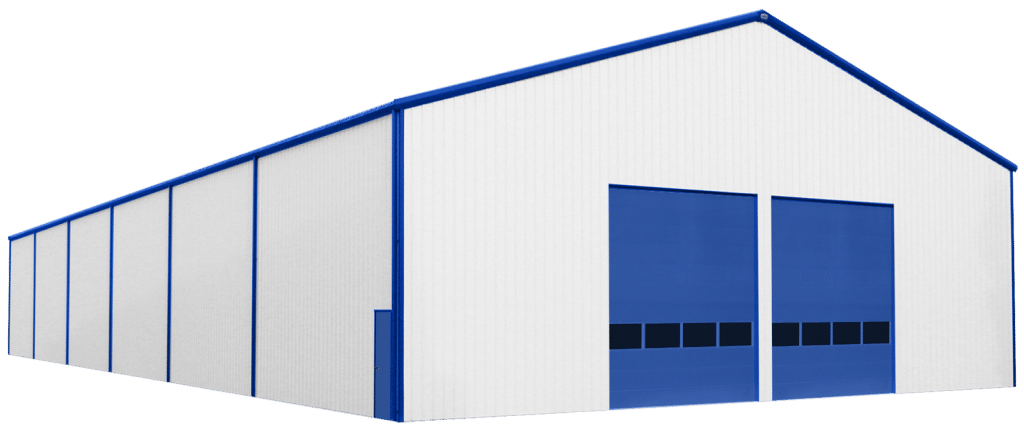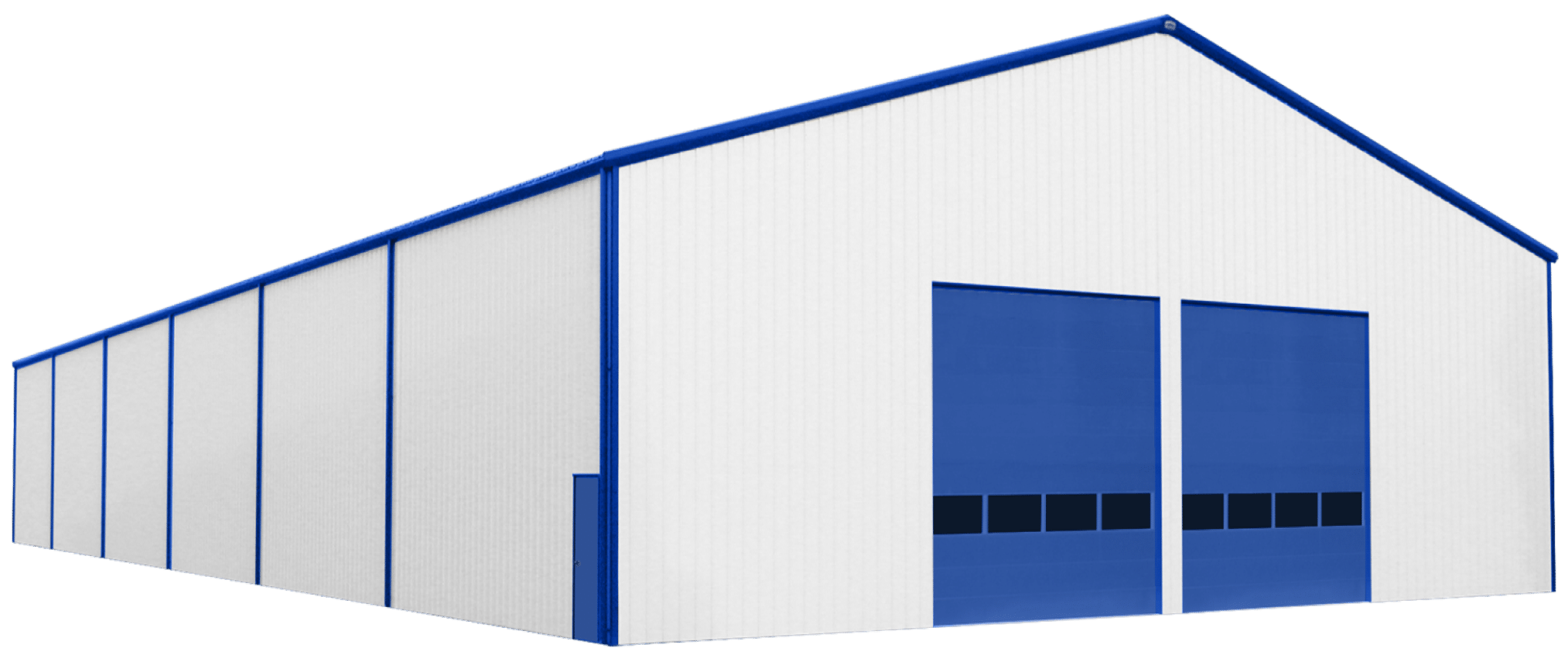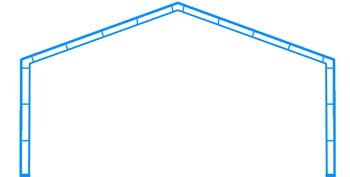 Width: 10′ to over 200′
(unlimited with interior columns)
Length: Unlimited
All Coverco steel buildings are completely customizable and engineered to suit any application and standard. A committed turnkey team of designers, engineers and construction staff ensures the best solution for any specific project. Steel structures provide an economical and low maintenance alternative that can be additionally enhanced with glass, brick, stucco and a variety of other aesthetic architectural facades and features. Steel buildings can be erected relatively quickly and allow provision for seamless future expansion requirements. Coverco steel structures can be engineered as a free-span design (without interior support columns) to provide ultimate flexibility and utilize maximum square footage.
Large selection of colours
Wide variety of panel designs
Various trim choices
24, 26 or 29 gauge sheeting
Engineered clear-span design
Aesthetic facades and features including, glass, brick, stucco, etc.

7.2 Panel
PBA Panel

7.2 Panel

PBC Panel

PBD Panel

PBR Panel

PBU Panel

BattenLok®

DoubleLok®

LokSeam®

SuperLok®

UltraDek®
Colors for Standard Panels:

Signature® 200 Colors

Signature® 300 Colors

Signature® 200 Colors

Signature® 300 Colors

Signature® 300 Metallic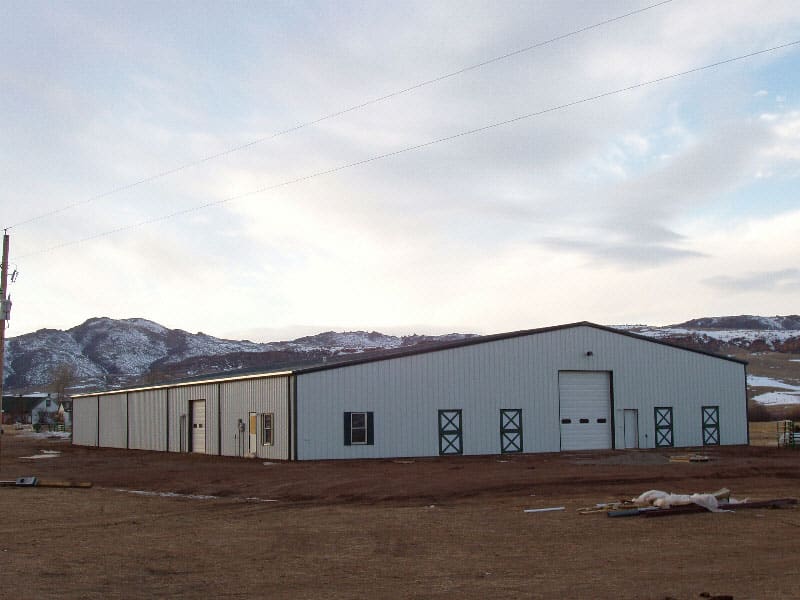 How to Get the Most Out of a Steel Building
We can help you get the most out of a steel building by customizing it to your exact needs and specifications. Whether you intend to use the building for storage, manufacturing, or even as an airport hangar, our building design features a rigid steel frame and a clear-span interior. Without the need for interior support columns, you can maximize space usage for large equipment, raw materials such as a coal storage building, and the maneuvering of construction vehicles. You can also separate the building into rooms of varying sizes to accommodate office space, change rooms, or welding and manufacturing facilities. We ensure a comfortable and safe structure for your employees through moderated temperature control via insulation and custom HVAC systems. We can also change up the flooring and add windows and doors based on your building requirements. Regardless of your industry, we supply the best pre-engineered steel buildings in Alberta and Saskatchewan.
OUR BUILDINGS ARE IDEAL FOR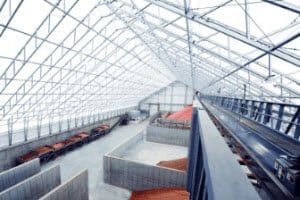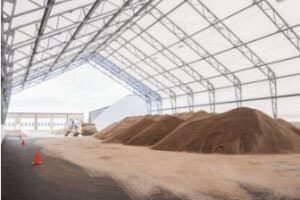 Sand/Salt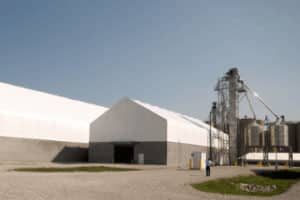 Oil & Gas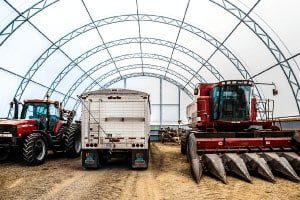 Warehouse & Equipment Storage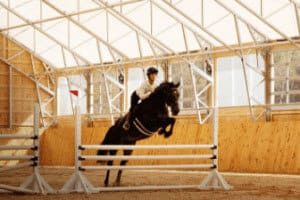 Agriculture & Equestrian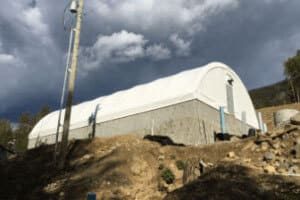 Mining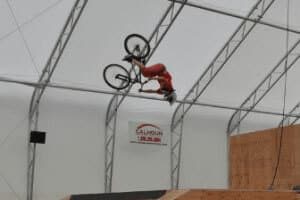 Sports & Recreation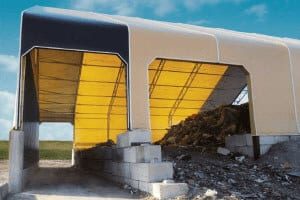 Waste Recycling & Compost
Like sand and salt, fertilizer is also a corrosive material and requires specific conditions when it comes to long-term storage. Our hot-dip galvanized steel frames and structures can withstand rust and deterioration, unlike most other metals. We can customize your building with added protection for a safe and secure fertilizer storage facility.
Sand and salt storage is one of the most common uses for our industrial fabric covered buildings. We cater to municipalities that require a storage solution for the uniquely corrosive properties of salt and sand. Our structures are durable and practical; offering added protection against rust and deterioration.
Our structures are of the highest industrial quality and can be customized or expanded to meet the needs of the oil and gas industry. They are easy to relocate and install in remote drilling locations. Whether you need a permanent or temporary solution for a drilling site, processing facility, or storage, Coverco can help.
Warehouse & Equipment Storage
Our fabric and steel structures are extremely versatile and durable. We can evaluate your needs for storing equipment and machinery, finished products, or raw materials, and provide a building solution that is the right shape and size. Our steel buildings can also accommodate offices and workspaces to meet your needs.
In the agriculture industry, custom engineering is required to provide a structure that offers a safe and ideal solution for anything from hay and equipment storage to livestock housing and equestrian tracks. Our fabric buildings are spacious and bright, simulating the airiness of the outdoors while providing the comfort of indoor temperatures and protection from the elements.
Our buildings come in several shapes and sizes and are easy to relocate and install in remote areas. For this reason, Coverco fabric buildings are ideal for the mining industry, whether you require a temporary or permanent building. Our fabric structures are versatile when it comes to style and foundation type; they can stand wherever your drilling operations occur.
Experience the versatility of our fabric and steel buildings. As a sports facility, our buildings can accommodate anything from an indoor ice rink, tennis court, or soccer field, to a driving range or paintball grounds. As a general recreation facility, the sky's the limit. A durable, multi-purpose, fabric building facility can house weddings, conventions, trade shows, markets, concerts, and more.
Waste, Recycling & Compost
Our custom engineered buildings with clear span interiors offer maximum functionality for the waste and recycling industry. Select features include odour-control, durability, and brightly-lit interiors. Our structures can make handling, sorting, and storing waste, recyclables, and compost materials easy and economical, not to mention safe.

Qualified Professionals
At Coverco, you have the opportunity to work with a trained team of professionals. With decades of experience, we adhere to industry standards to ensure safety and quality are the priority.

Sophisticated Solutions
We only work with the best manufacturers in the country to provide turnkey solutions for fabric covered and steel buildings. Our dedication to structural integrity helps us stand out from the rest.

Full Project Management
We offer full project management to ensure your project stays on track, and you are kept up to date with any changes. We also foster open lines of communication with our clients.

Exceptional Execution
Because we are a solution-driven company, we aren't satisfied until the execution of every project is flawless and our clients are satisfied. We ensure a smooth and easy process.
Start Working With the Best
High-Quality Pre-Engineered Steel Buildings in Alberta & Saskatchewan
We ensure exceptional quality in all that we do, from the products we supply to the services we provide. Our goal is to install permanent and temporary pre-engineered steel buildings that not only fulfill their function but also look great and are able to withstand the elements. At Coverco Buildings, superior engineering is the hallmark of our corporation, and we don't settle for anything less. This emphasis on structural integrity is what differentiates our company's products from other buildings that are often not in conformance with code. Innovative engineering drives our business forward, and our standards of quality are unrivalled!