Multi-Purpose Hay Storage Buildings & Tents
The natural light and ventilation of a fabric building not only creates an ideal work environment for employees but also keeps your hay and all other agricultural equipment and supplies dry and sheltered from the elements. As a farmer, protecting your most significant assets is your top priority. While you may have had a difficult time finding adequate storage solutions in the past, hay storage buildings and tents from Coverco are revolutionizing the industry. Our durable fabric covers, hot-dip galvanized steel frames, and open, clear-span interior make our structures the ideal solution for your agricultural needs. In addition to hay and equipment storage, our structures are also suitable for livestock housing, equestrian arenas, and horse barns. Not to mention, we offer exceptional customer service. Give us a call to learn more about fabric buildings, or request a quote online today!
Find the Right Building Solution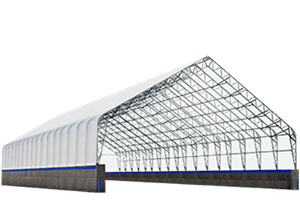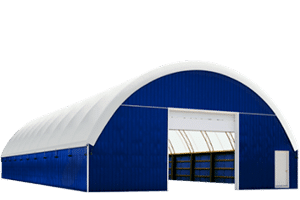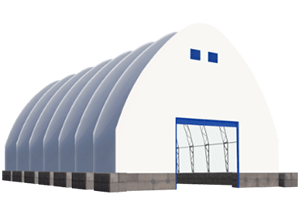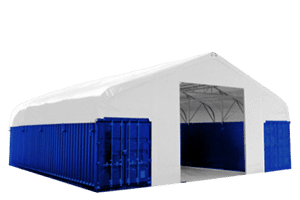 Steel Series
Steel Building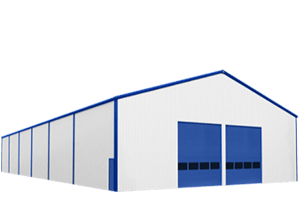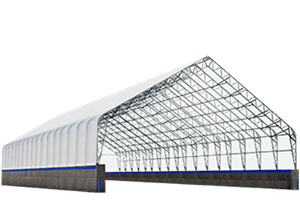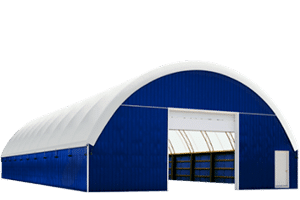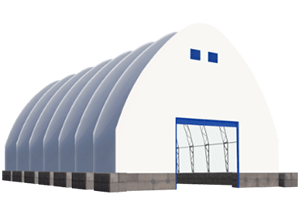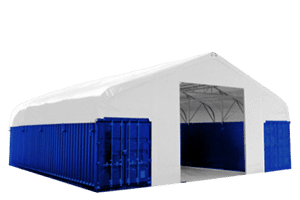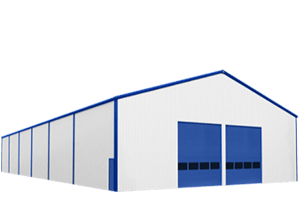 Coverco Buildings Are the Epitome of Ingenuity and Durability
Bright, Airy, and Well-Ventilated Hay Storage Buildings
For Farmers in Alberta & Saskatchewan
Look no further! We have the ideal building solution for equipment and hay storage. Our hay storage tents in Alberta and Saskatchewan can withstand even the most intense environmental conditions, combining the durability of solid materials and the ingenuity of superior engineering. Hot-dip galvanization protects the steel frames from rust and corrosion while our fabric covers have an excellent strength to density ratio, making them impermeable to rain, snow, wind, and other elements. Well-ventilated and filled with natural light, fabric structures in Alberta and Saskatchewan, are a beautiful alternative to traditional agriculture building and equestrian arenas. Let us know how we can customize your structure to meet your needs with additional insulation, HVAC and ventilation systems, or custom flooring.
Exceptionally Engineered Coverall Barns in Alberta and Saskatchewan
Our bright and airy Alberta coverall barns create healthy, calm and well-ventilated environments to house your herd of livestock. Did you know? Studies show that an increase in the amount of light a dairy cow is exposed to will increase their milk production almost immediately! A fabric building is an ideal alternative to traditionally dark wood or steel barns. Whether you need an equestrian training ground or riding arena or a milking barn or boarding facility, a Coverco building provides an economical solution to maximizing your space without the need for center poles. We know the health and comfort of your animals is always a priority, so we design coverall buildings with sound dampening fabric cover and lots of natural light. We can help you bring outdoors inside.
"Knowledgeable and experienced in what they do. We are proud to be a long-time supplier and partner for Coverco Buildings."
"Best company I have ever done business with. Keep up the great work!"
"The best of the best. Highly recommended. You won't be disappointed."
"The Coverco Buildings team is knowledgeable and quality-focused. Their integrity is easy to see when you deal with them. Highly recommended."