Superior:
Engineering. Solutions. Execution.
COVERALL BUILDINGS TO MEET ANY NEED
Superior:
Engineering. Solutions. Execution.
COVERALL BUILDINGS TO MEET ANY NEED
Superior:
Engineering. Solutions. Execution.
COVERALL BUILDINGS TO MEET ANY NEED
We Engineer Steel & Fabric Buildings in Alberta
We supply and install fabric structures in Alberta. With solutions for businesses in oil and gas, agriculture, mining, sports and recreation, sand and salt storage, warehouse storage, and more, our fabric and pre-engineered steel buildings are the best on the market. We are proud to provide tailored solutions for your needs alongside outstanding customer service. When you come to Coverco for a building solution, not only do we supply and install the product, but we also offer ongoing maintenance, property inspections, building inspections, HVAC and electrical solutions, and more. Give us a call, and we can help you choose the right building for your needs. Our team is passionate, prompt, and prepared to help in any way you need.
Find the Right Building Solution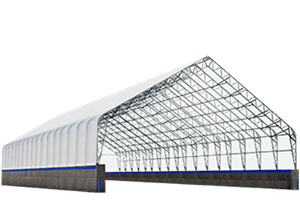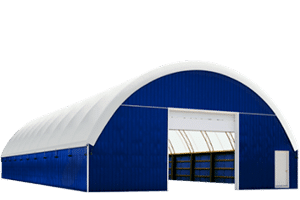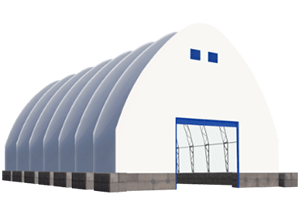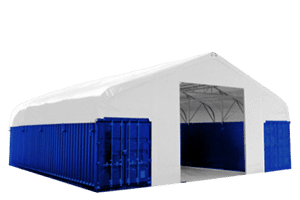 Steel Series
Steel Building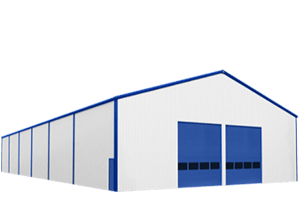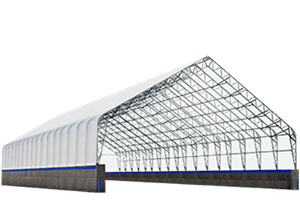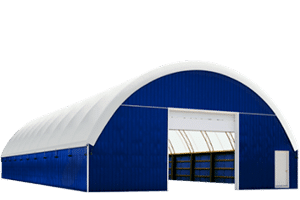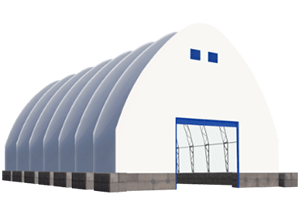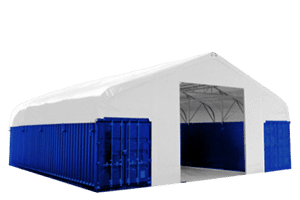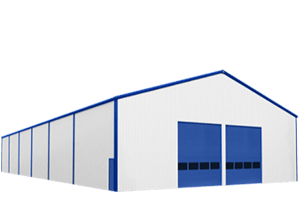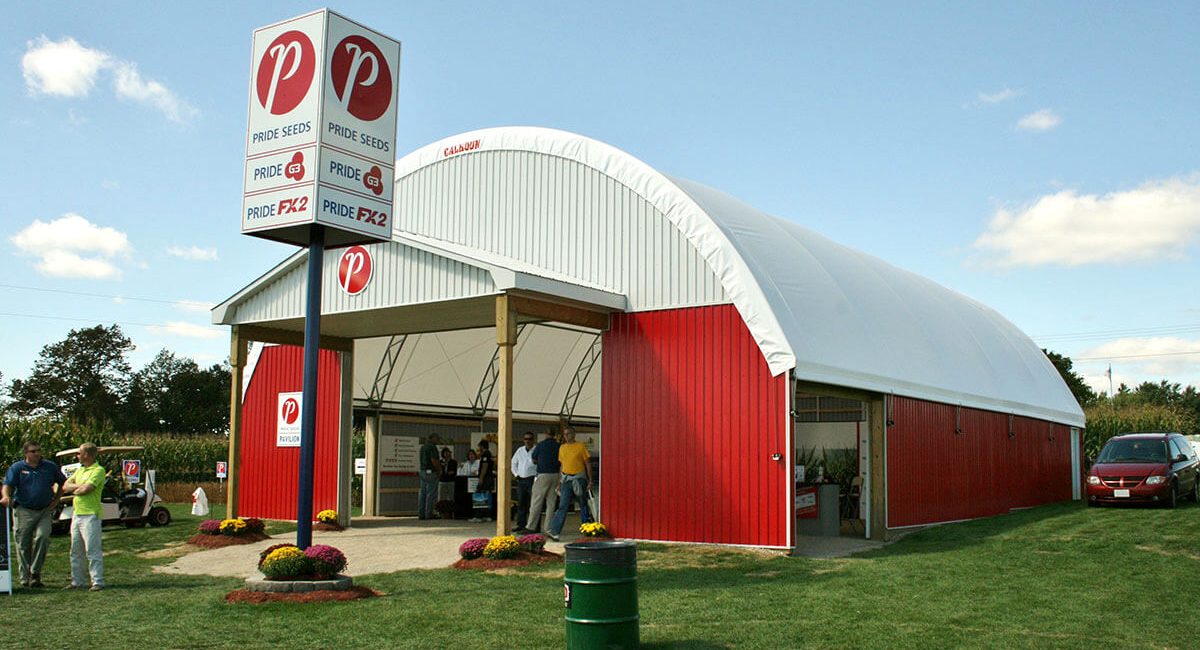 Strong & Durable Coverall Buildings in Calgary
For more than 20 years, we have been Alberta's leading supplier of coverall buildings, after-sales support, and additional services. We pride ourselves on being #1 in the industry by providing turnkey solutions and safe, affordable, and economical buildings.
Superior engineering is the hallmark of our company, and as such, we offer a variety of other services and add-ons in addition to building installation. Talk to us about foundations, inspections, environmentally friendly HVAC and electrical solutions, ventilation, insulation and flooring options, and more.
We also employ a professional project management team to ensure your project receives the dedication and attention it deserves. We offer ongoing repairs and maintenance, but you are also welcome to take advantage of our extensive warranties. Our fabric covered buildings feature a comprehensive 50-year warranty, while our steel buildings feature a 1-year warranty for installation.
Give us a call to learn why Coverco is the best and only solution for your building needs.
OUR BUILDINGS ARE IDEAL FOR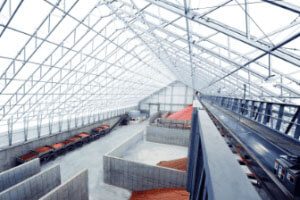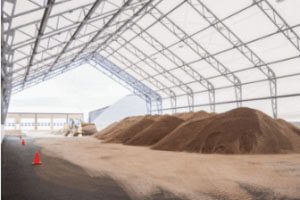 Sand/Salt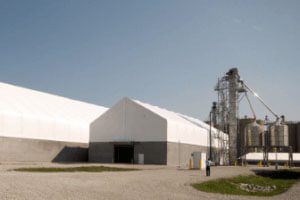 Oil & Gas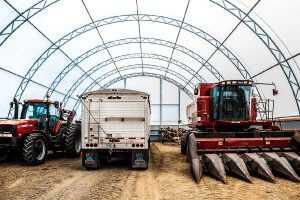 Warehouse & Equipment Storage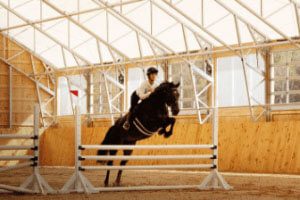 Agriculture & Equestrian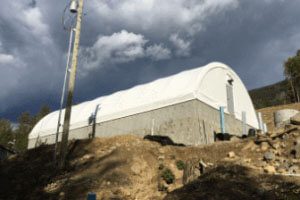 Mining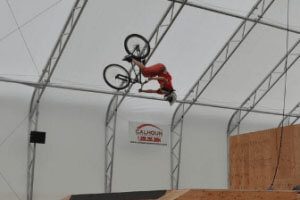 Sports & Recreation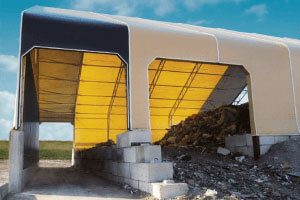 Waste Recycling & Compost
Like sand and salt, fertilizer is also a corrosive material and requires specific conditions when it comes to long-term storage. Our hot-dip galvanized steel frames and structures can withstand rust and deterioration, unlike most other metals. We can customize your building with added protection for a safe and secure fertilizer storage facility.
Sand and salt storage is one of the most common uses for our industrial fabric covered buildings. We cater to municipalities that require a storage solution for the uniquely corrosive properties of salt and sand. Our structures are durable and practical; offering added protection against rust and deterioration.
Our structures are of the highest industrial quality and can be customized or expanded to meet the needs of the oil and gas industry. They are easy to relocate and install in remote drilling locations. Whether you need a permanent or temporary solution for a drilling site, processing facility, or storage, Coverco can help.
Warehouse & Equipment Storage
Our fabric and steel structures are extremely versatile and durable. We can evaluate your needs for storing equipment and machinery, finished products, or raw materials, and provide a building solution that is the right shape and size. Our steel buildings can also accommodate offices and workspaces to meet your needs.
In the agriculture industry, custom engineering is required to provide a structure that offers a safe and ideal solution for anything from hay and equipment storage to livestock housing and equestrian tracks. Our fabric buildings are spacious and bright, simulating the airiness of the outdoors while providing the comfort of indoor temperatures and protection from the elements.
Our buildings come in several shapes and sizes and are easy to relocate and install in remote areas. For this reason, Coverco fabric buildings are ideal for the mining industry, whether you require a temporary or permanent building. Our fabric structures are versatile when it comes to style and foundation type; they can stand wherever your drilling operations occur.
Experience the versatility of our fabric and steel buildings. As a sports facility, our buildings can accommodate anything from an indoor ice rink, tennis court, or soccer field, to a driving range or paintball grounds. As a general recreation facility, the sky's the limit. A durable, multi-purpose, fabric building facility can house weddings, conventions, trade shows, markets, concerts, and more.
Waste, Recycling & Compost
Our custom engineered buildings with clear span interiors offer maximum functionality for the waste and recycling industry. Select features include odour-control, durability, and brightly-lit interiors. Our structures can make handling, sorting, and storing waste, recyclables, and compost materials easy and economical, not to mention safe.
"Knowledgeable and experienced in what they do. We are proud to be a long-time supplier and partner for Coverco Buildings."
"Best company I have ever done business with. Keep up the great work!"
"The best of the best. Highly recommended. You won't be disappointed."
"The Coverco Buildings team is knowledgeable and quality-focused. Their integrity is easy to see when you deal with them. Highly recommended."

Qualified Professionals
At Coverco, you have the opportunity to work with a trained team of professionals. With decades of experience, we adhere to industry standards to ensure safety and quality are the priority.

Sophisticated Solutions
We only work with the best manufacturers in the country to provide turnkey solutions for fabric covered and steel buildings. Our dedication to structural integrity helps us stand out from the rest.

Full Project Management
We offer full project management to ensure your project stays on track, and you are kept up to date with any changes. We also foster open lines of communication with our clients.

Exceptional Execution
Because we are a solution-driven company, we aren't satisfied until the execution of every project is flawless and our clients are satisfied. We ensure a smooth and easy process.
Start Working With the Best
Everything You Need in a Fabric Building
We offer comprehensive and versatile solutions for any industry. In Alberta, fabric buildings are especially useful for sand and salt storage, fertilizer storage, warehouse and equipment storage, sports and recreation, waste and recycling facilities, and oil and gas. Outside of city centres, our buildings are commonly used as hay storage buildings and coverall barns for the rich agricultural industry in rural Alberta. We know how important it is to protect your greatest assets, regardless of your industry, especially from Alberta's harsh climate. Through exceptional innovation, engineering, and design, we guarantee our buildings will hold up against the elements and withstand typical wear and tear.
1


Analyze Your Needs
We begin every new project the same way. We want to find out what you need and what level of customization your project requires.
2


Brainstorm & Create Solutions
We'll present an affordable and practical solution based on your needs, evaluating the benefits of fabric and steel buildings.
3


Going To Contract
Once the project goes to contract, our team of professionals will get to work designing, engineering, and manufacturing your customized solution.
4


Execution & Completion
Our project management team is involved every step of the way to ensure optimal execution. We can also discuss options for ongoing maintenance.