Choosing a fabric-covered building for your commercial construction may seem a little unconventional. However, it may actually be the smart decision when you consider how you want to use the space.
Let's look at the pros and cons of building with fabric.
Pros of Choosing a Fabric Building
Quick Installation
From a structural standpoint, there are fewer elements that need to be considered. With a standard roof, you are required to cover the roof framing with sheathing and the underlayment before even starting the process of adding the shingles.
A fabric build consists of considerably fewer steps. Once you have your truss frame ready, you only have the fabric to deal with.
Less Expensive
Considering that you are dealing with fewer components and that fabric is often a less expensive building material, it only makes sense that fabric buildings can be a more affordable option.
Additionally, since the installation process is quicker, you save on labour costs.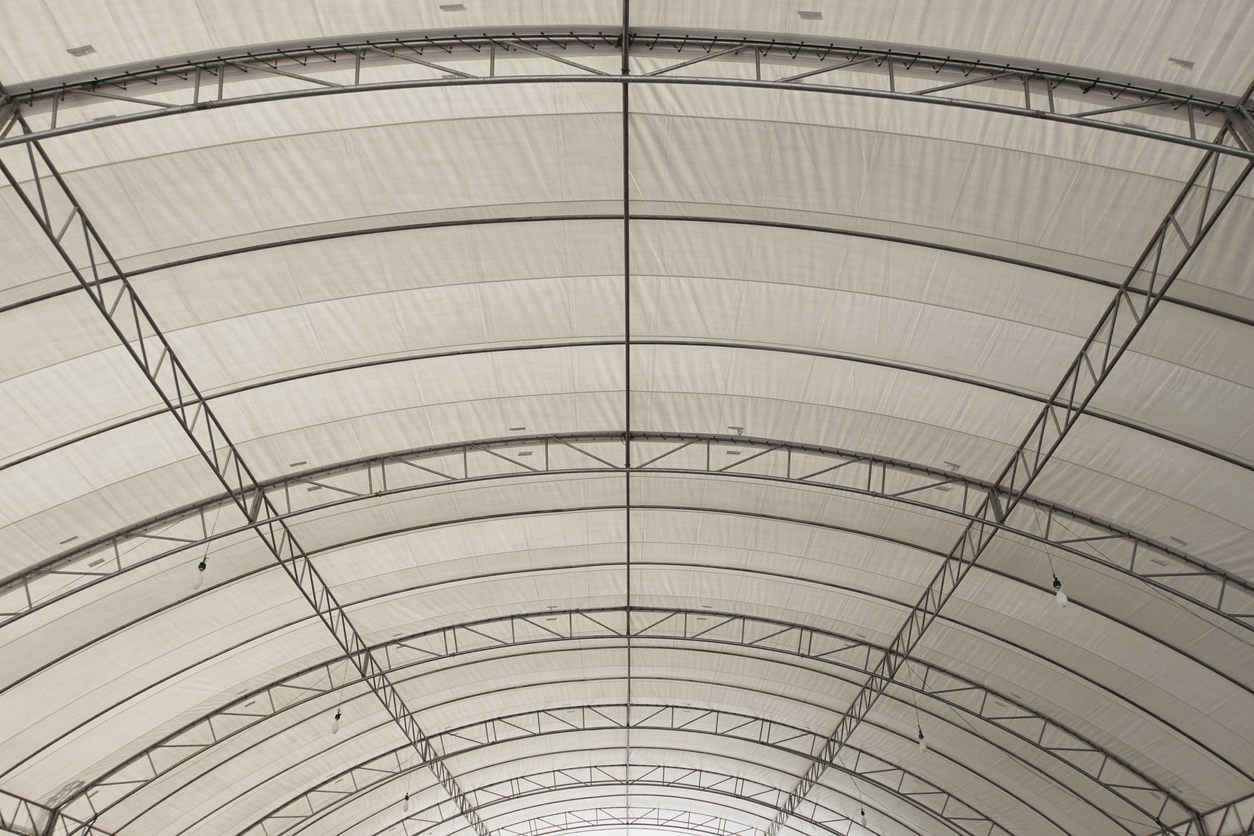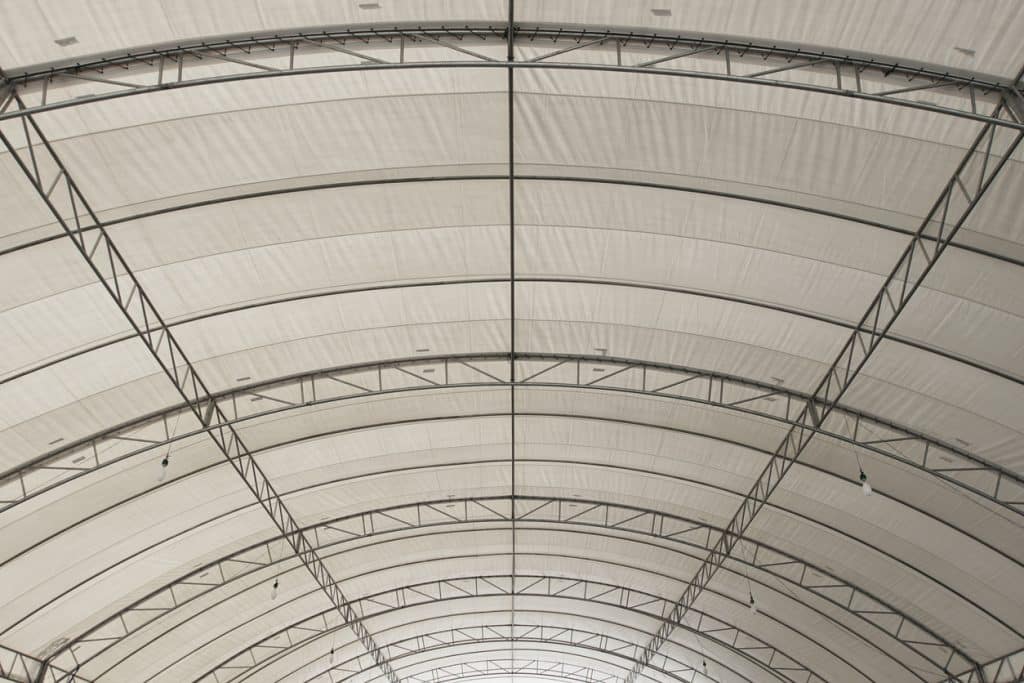 Bright Interior
Who needs windows when your entire roof lets in light? One of the most significant visual benefits of a fabric building is that it naturally offers a bright, sunlit interior with a clear span frame.
Easily Relocatable
By investing in a fabric building, you are able to change your mind about where it's located more easily. A quick installation means a quick uninstallation, plus you won't have to spend additional money on materials- you're simply relocating what you've already paid for!
Cons of Choosing a Fabric Building
Less Durable
This isn't to say that fabric buildings are flimsy and will tear at first sight of bad weather. However, when comparing fabric to other building materials, it's reasonable to say that fabric is less durable than steel.
That said, some construction companies will include warranties with their builds. It's never a bad idea to ask them what they cover.
Fabric buildings can be an excellent choice for your company if you find that it fits your needs. Always feel free to consult with a professional when deciding which build works best for your business!

With over 20 years of industry experience, Coverco Buildings is the team you can trust when it comes to fabric and steel structures. We offer versatile solutions by providing economical and customized pre-designed buildings for the oil & gas, agricultural, mining, and recreational industries. Our superior engineering is what separates us from the rest, as we emphasize structural integrity, guaranteeing that our buildings can stand against all sorts of terrain and weather changes. With 50-year warranties, we offer you the best service in Ontario, Calgary, and Regina. Call us on 855-931-8600 today.